| | |
| --- | --- |
| | Just as snowflakes are unique, no 2 Autistic children are exactly alike. Because Autism affects the brain, each child reacts differently. I've included links for those who want statistics and more information about Autism in general. I am writing about how Autism affects my daughter. This is Piper's story... |
Piper's Adventure:
Firstly I'd like to start by saying Piper has finally been officially diagnosed with MTHFR. We had been going through some issues as she needed 2 genes to be officially diagnosed. They have only tested for 4 out of 50. They found 1 and she is a text book case. However, it is a homozygos, meaning a double mutation. (See
What is MTHFR
) To do the remaining 46, it is such a rare test we would have to travel to southern Florida because no lab will ship out the labs to them. Also because it is a rare test, the insurance has no pre-authorization for it and we would have to submit it after the fact and MAYBE they will pay it. We have been treating her as such (minus a reverse osmosis water filtration system as those are expensive and we were hoping for insurance to help... but we may just have to fork it out eventually) and she has been improving.
Piper started out "life" during a high-risk pregnancy. I have Left Temporal Lobe Epilepsy and was on two moderate risk seizure medications. To help prevent the chance of cleft palate and spinal bifida, I was given an additional 800mcg of folic acid. Making my total 1.6mcg. This probably saved my first pregnancy and her life. Many fetuses with MTHFR are spontaneously aborted or are born still born due to the fact they do not absorb enough folic acid to develop correctly. Brain, nerve, spinal column damage, and cardiovascular are just a few causes of death in the MTHFR fetus.
I ended up developing polyhydramnios (excessive amounts of amniotic fluid). The excessive amount towards the end of the third trimester allowed Piper tons of freedom she wouldn't have normally had. This also allowed for her umbilical cord to wrap around her wrist, then her neck twice. We were very lucky it was around her wrist as it prevented strangulation. Although her heart rate dropped with the contractions. She was born and everything seemed, "normal".
Looking back on her infancy, we can see things weren't right from the beginning, however nothing was picked up early. She never cooed, even though she always had a smile on her face. At one year of age, she "suddenly" began walking. Piper was very sneaky about practicing everything, and would just one day perform them like an expert. She had several American Sign Language (ASL) signs under her belt by age one and slowly started speaking soon after. However, starting at age 15 months, she began losing the ability to speak and understand speech. Nearing the age of 18 months, we thought she had gone deaf.
Piper was tested by a pediatric ear doctor and she was deemed to NOT have hearing loss. He did agree that she acted deaf and explained a neurological condition called central deafness. We were then referred to a neurologist, who recognized the signs (repetitive movements and OCD) and diagnosed her with atypical Autism around the age of 2 years old.. Then we were referred to a pediatric developmental specialist who informed us due to her facial structure (her eyes do not show the tear ducts and the bridge of her nose was under-developed) he believed her to have a genetic disorder. He felt if we could find out what that was, we could potentially treat her and get her back to a self reliant, functional state. After a long year of genetic testing, they found the gene and we were able to get on track.
Unfortunately during the year of testing, Piper was "exposed" to some toxins that are normal for most of the public, however it caused severe neuro-muscular damage. Piper almost lost the ability to walk. She did lose the ability to use her hands. They remained curled up to her chest. She could no longer draw like she used to and what little speech she regained began to distort. The physical disabilities came so quickly that the doctors began to think she had a form of
Rett Syndrome
(a eventually fatal genetic disease). She progressed to the point she qualified for a service dog and we had begun our fundraising with
4PawsForAbility
. (We were pleasantly shocked when her treatments caused such a drastic turn around to the point she no longer needs a service dog. Our current dog is slowly being trained as a therapy dog so he can benefit other children, AND we don't have to worry about finding dog friendly housing when moving).
The hand ability loss was due to her exposure to Bactrum (a sulfa drug) for her UTI, but the legs, her mouth, and her poor little psyche were damaged with the seizure medicine, Lamictal. She has the verbal capability, but due to muscle damage, her "l"s are "w"s or "y"s and she often struggles with "f"s. But is now considered age appropriate. They expect her to return to speech therapy in a few years when it is no longer "age appropriate". She had to undergo extensive feeding/speech therapy because she was choking on her food. She couldn't feel the food in her mouth and would often "forget" to swallow. She also had to participate in physical and occupational therapy. She was in therapy both at the hospital and with the school system called Preschool Intervention (PSI).
In the summer of 2011, she was evaluated by the school system and they could only test her in 2 ways due to her severity: Auditory Comprehension
and Expressive Communication. In both she scored in the 6th% of her age group.
(50% is considered average).
After starting the treatments for the MTHFR, they tested her again at the end of January, 2012.
Auditory Comprehension 66%
Expressive Communication 75%
Fine Motor Manipulation 70%
Fine Motor Writing 10%
Cognitive Matching 61%
Cognitive Counting 92%
Language Naming 80%
Language Comprehension 80%
Gross Motor Body Movement 30%
Gross Motor Object Movement 31%
What these scores mean is Piper is very intelligent, but she is behind emotionally and developmentally. It also shows she does have some
muscle/nerve damage affecting her movement and fine motor skills. She uses adaptive equipment for writing/coloring utensils on her weak days (The Writing Claw).
Although she has "graduated" from needing her school/hospital therapies, she is stil being monitored for any potential set backs in the "event of". They are prepared to see her with a moments notice... but of course we hope that will never happen.
Interesting Piper Facts:
1) Piper was RIGHT HANDED
2) When Piper wasn't speaking, she occasionally would have a "word/phrase of the day". She could say that word/phrase all day, but as soon as she slept, it would be gone. This gave everyone hope she had the knowledge in her brain, we just had to figure out how to unlock it. However, she could count to 10 and sing the ABC's over and over...
3) The weather can alter her behavioral state (as it can with many developmentally delayed children).
4) When Piper struggled walking, she had two different issues going on. She would tip toe in the house, and would become unsteady and weak when outside or on patterned flooring.
5) Much like Asperger's, Piper is very articulate and will often correct people in their speech. When she comes up with a funny phrase or such, we call it a "Piper-ism".
Piper-isms
1) ME: Piper, are you hungry?
PIPER: No, I am voracious, I am famished, I am going to die....

2) PIPER: I love my sister soooo much!
ME: You do? Why's that?
PIPER: Because she came from your tummy.
ME: Oh. Did you know you came from my tummy, too? Although it was several years ago...
PIPER: Yes I do, and I find that rather disturbing.

3) PIPER: I have decided I do not want to be Kendyl's big sister any more.
ME: Oh, really? And why is that?
PIPER: I have decided I want be her mommy! You can be her really big big sister.
ME: OK. But a mommy has to feed her and change diapers.
PIPER: I can feed her! And change diapers. I have been practicing on my stuffed animals.
ME: And will you get up with her in the middle of the night?
PIPER: ~laughs~ No! You can keep doing that, and you will get an allowance.
ME: How about I stay Kendyl's mommy and you stay her sister.
PIPER: OK. Do I get to be your mommy?

4) THERAPIST: Ok, Piper. It's time to do some texture therapy. Are you ready?
PIPER: No. I'd rather not. I think I'd prefer to do something less... texturey today.
THERAPIST: ~laughs~ Well, when you put it that way, how can I refuse.

Piper's issues related to the MTHFR:
intestinal parastolis issues ..................................................................

absent and focal seizures ..................................................................

loss of hand control ..........................................................................

walking issues ..................................................................................


speech issues ...................................................................................

behavioral issues (Autism related) .....................................................


OCD ................................................................................................

Sensory Perception Disorder .............................................................


eating issues ...................................................................................

facial ticks .......................................................................................




controlled with Miralax

resolved since MTHFR treatment

improvement with Occupational Therapy and MTHFR treatment

improvement with Physical Therapy and MTHFR treatment (still tip toes)

improvement with Speech Therapy and MTHFR treatment

improvement with multiple therapies and MTHFR treatment, animal therapy

improvement with multiple therapies and MTHFR treatment

improvement with PT and OT and MTHFR treatment and animal therapy

still working on it at home...

is generally brought on by stress or illness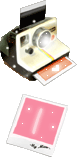 Pictures updated as of 5-19-2012